This is a message for all European Impact enterprieses:
Impact Deal program pushes its boundaries and extends the Call for Impact Enterprises
In the last few days we received several requests by impact entrepreneurs to have more time to finalize the application. 
Our main objective is to generate societal and environmental impact and to validate the importance of data-driven collaborations to achieve this mission.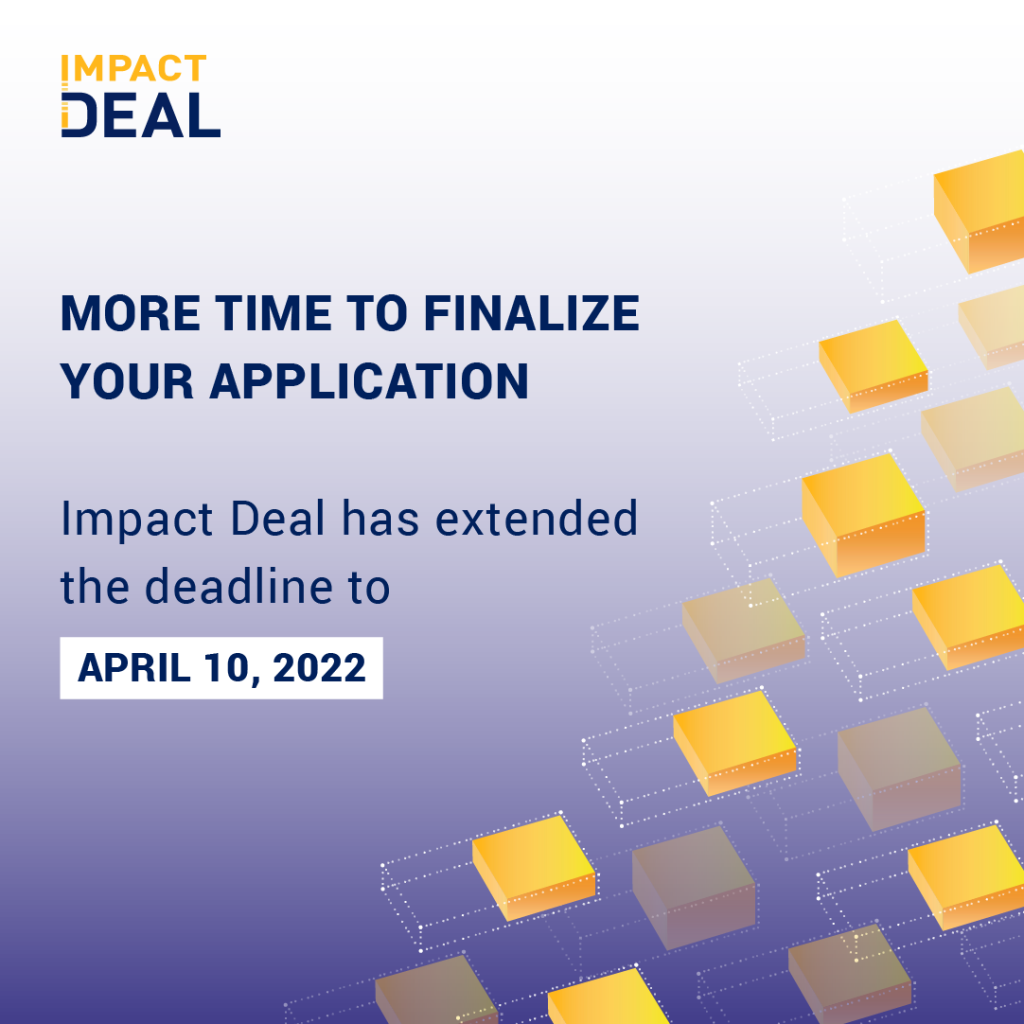 Therefore the organizing Team decided to postpone the imminent deadline and extend by one week the first Call for Impact Enterprises.
You have now time till April 10 (11:59 CEST) to finalize your application!
Link to Call for Impact Enterprises: impactdeal.eu/call4enterprises