IMPACT DEAL
Data-driven Acceleration for Impact Enterprises
After the 2022 pilot, we launched the second edition of our data-driven program with more data and opportunities to accelerate the change!
Get access to exclusive datasets and data collaborations with private and public organizations (i.e. DATA CLUB). 
Accelerate your impact through

Impact Deal
We act as a deal between heterogeneous subjects for the generation of positive, measurable societal and environmental impact
Our main goals are:
To

unleash the value of private and public organization data assets

by promoting Data Collaboration projects and validating "new" return models on data

To

boost impact enterprises

through access to a scalable acceleration path based on top-level datasets, training and mentorship.
Whom are we looking for?
Impact enterprises (profit and non-profit, startups, scale-ups, SMEs, Cooperatives…) aimed at generating an intentional and measurable positive social impact beyond the mere sale of services or products, focused on tackling societal and environmental challenges and working toward at least one of the 17 Sustainable Development Goals outlined by the UN.
Innovative wannabe impact corporates and organizations:
aimed at boosting their data strategies by strengthening internal competencies and enabling a return model on social impact projects and data.

interested in joining a group of private and public organizations (The Data Club) to develop, together, new forms of data-driven collaborations.

eager to start partnerships with brilliant young enterprises to validate the secondary use of their own data and to nurture impact strategy.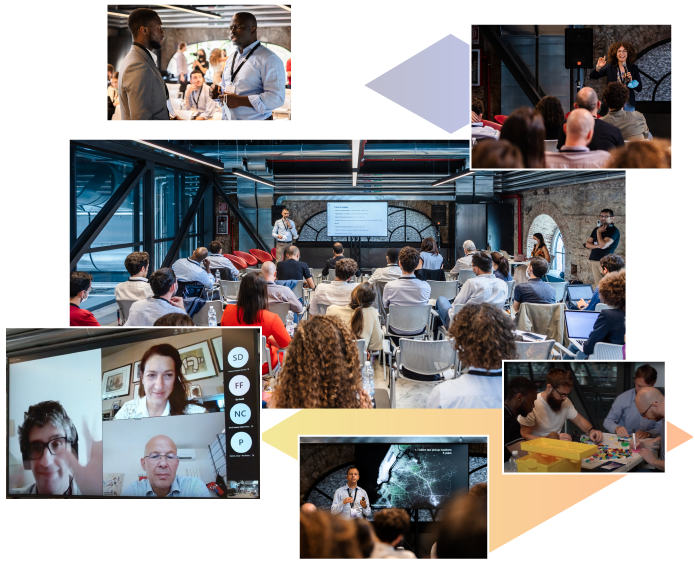 What

people say

about Impact Deal
" The network was the greatest asset behind the programme. Everyone within Impact Deal has been incredibly helpful, willing to support us and to open up their network to us. [...] "

" The team behind the programme is amazing. I've very rarely seen a group of people that combine the skills, dedication, willingness to share and learn that you all have, and I really think that's the biggest asset you have. "

" An unconventional program, an inspiring environment!
All the best to all the startups, Hope to cross our journey again "

" I'd definitely - definitely! - recommend Impact Deal to other founders. "
Located in the charming, vibrant and well-connected city of Torino, in northern Italy, in the heart of the OGR Tech Hub.
OGR Tech Hub is focused on innovation and technology, it operates on some verticals of excellence such as artificial intelligence, smart mobility, gaming and blockchain.
The 2023 edition of Impact Deal envisages the introduction of specific activities for businesses focused on increasing and maximizing impact, in order to enhance the effectiveness of the initiative; these activities are carried out thanks to the contribution of the NODES project, funded by the European Union – NextGenerationEU, and Spoke 2 activities, in which OGR are partners.